Back home
CometChat
A conversational voice for the chat API and SDK provider loved by developers.
Textual branding
blog posts
Wireframing
Style guide
Newsletters
Website copy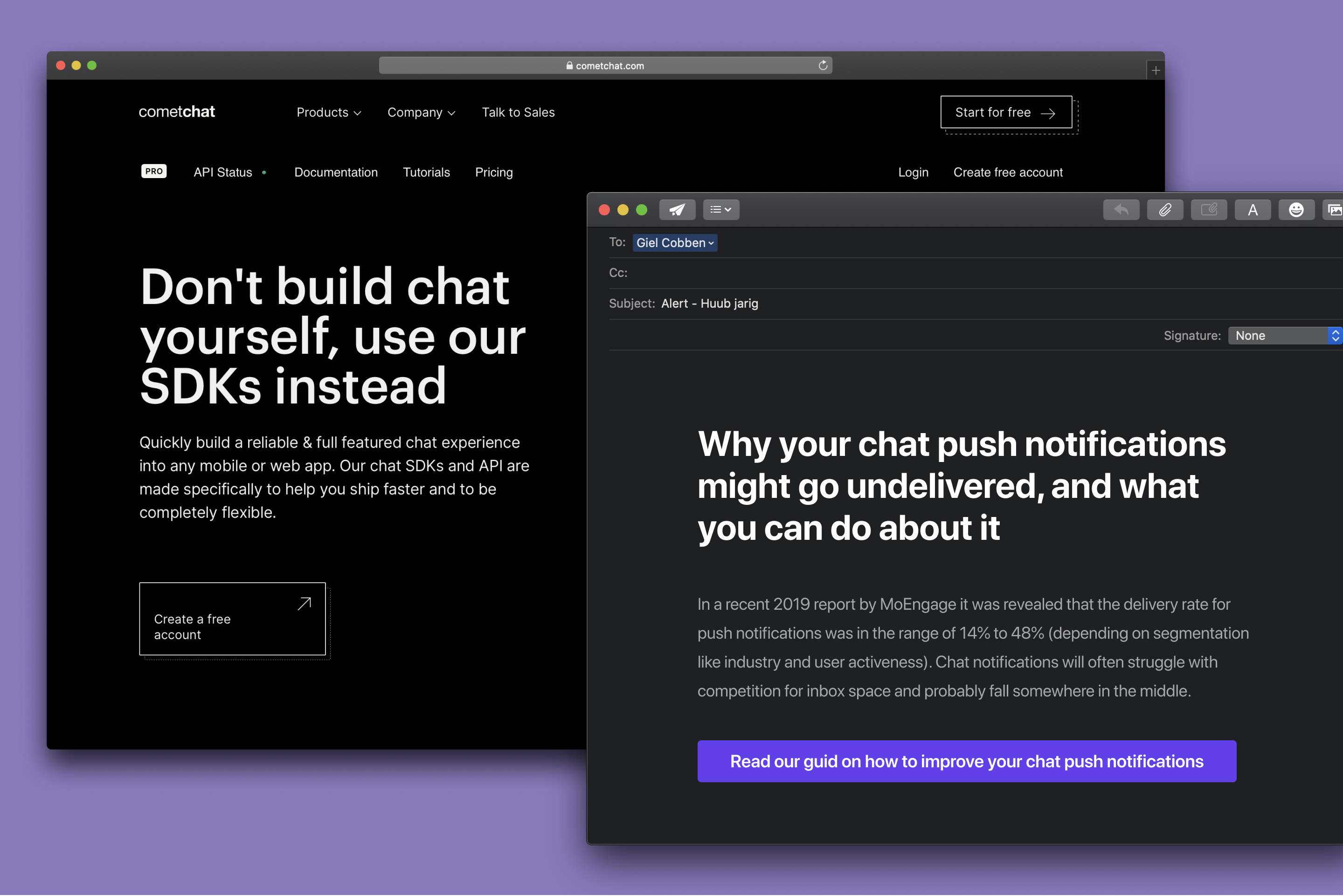 A conversational gamechanger
CometChat builds chat infrastructure software, giving businesses and their developers the tools they need to implement a complete chat environment. Recent leaps in funding and a big move halfway around the world made them aware of a need to change their branding to reflect that.
Their new voice is conversational and approachable. A laidback voice and personal approach that mirrors the effect their products have on communities and connections. Usable for everything from website copy to blog posts and mailings.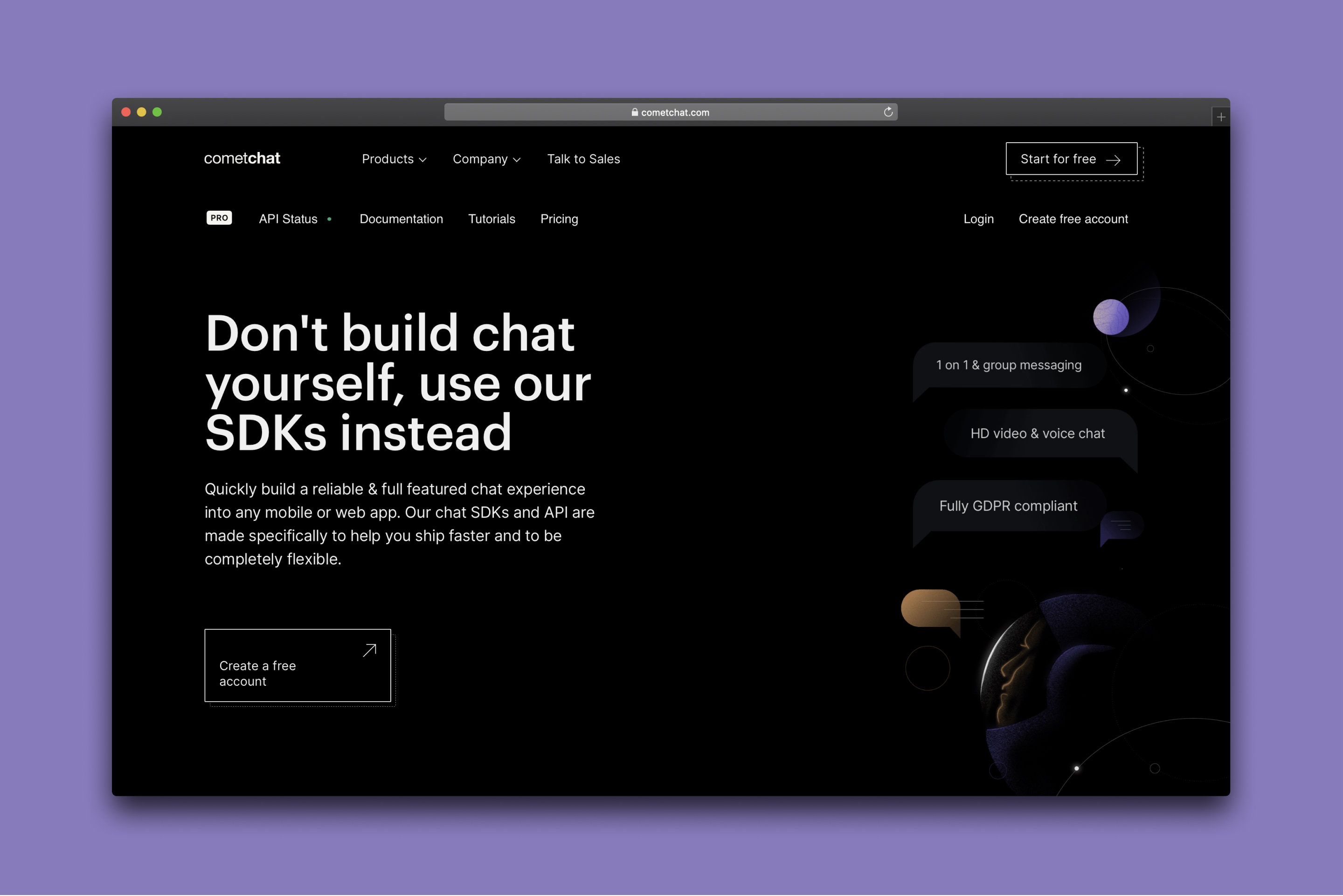 For the Pro
CometChat's Pro product focuses even more on building something that exactly fits the user's needs.
The writing for their Pro page reflects CometChat's developer-driven nature. Knowledgable, conversational, but never condescending, ready to help but never overbearing.
Consistent
Consistent use of visual space, of words and terms, and of sentences guides the reader down the page and ensures that, even with minimal knowledge of tech the story is easily understood.
Structured
The page has been meticulously structured to lay out a compelling and easy to follow story about the product and each of its USPs.

scannable
Devised to work on any level, the page was written to make sense when only scanned, but still expanding on ideas which give the fuller picture when read in its entirety.
Blogs and newsletters and announcements and social posts and other things too
Full-service content positions CometChat as a thought leader in their space. With well thought-out pieces about industry happenings, tech background and product tips 'n' tricks.